Welcome to William L.T. Ng's Astronomy Page
Latest Updated : March 08, 2019
---
My first time of using DSLR for astrophotography
Before 2006, I had been using emulsions, mainly E200S, for taking deep sky objects and milky way. However, after the DSLRs launching into the market, films for astronomy went to be fading out, and it was getting more and more difficult to buy good films for astrophotography in Hong Kong. So, I bought my first DSLR of Canon 350D in 2006 and brought it with my trip to Australia in July in that year too. But in that year, I still mainly used E200S to do my astrophotography with the trip and was not so familiar with that 350D (unmodified), just 3 kind of objects were taken with that DSLR with my trip.
All were taken with an old film zoom lens EF24-85 F3.5-5.6 USM. So, the quality is not so good, especially in the corners at wide open aperture. Moreover, the milky way over Gold Panner Motel was shot @Jpeg format due to my fault of forgetting to set the camera @RAW format. All were unguided with Vixen GP non-goto mount.
Preprocessing in PI(PixInsight) and final touch in PS.
1. Milky way over Gold Panner Motel in Bathurst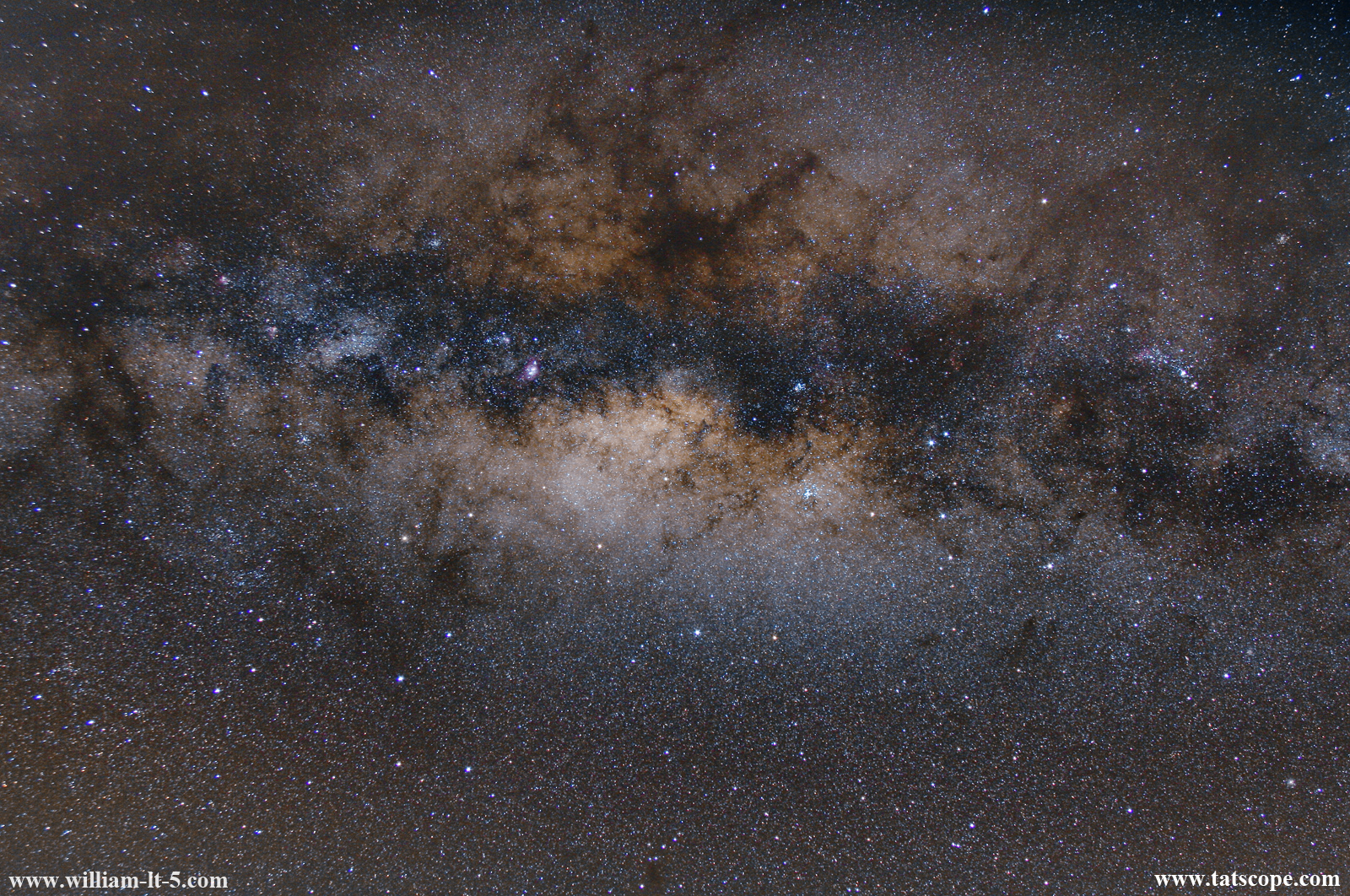 ¡@
2. LMC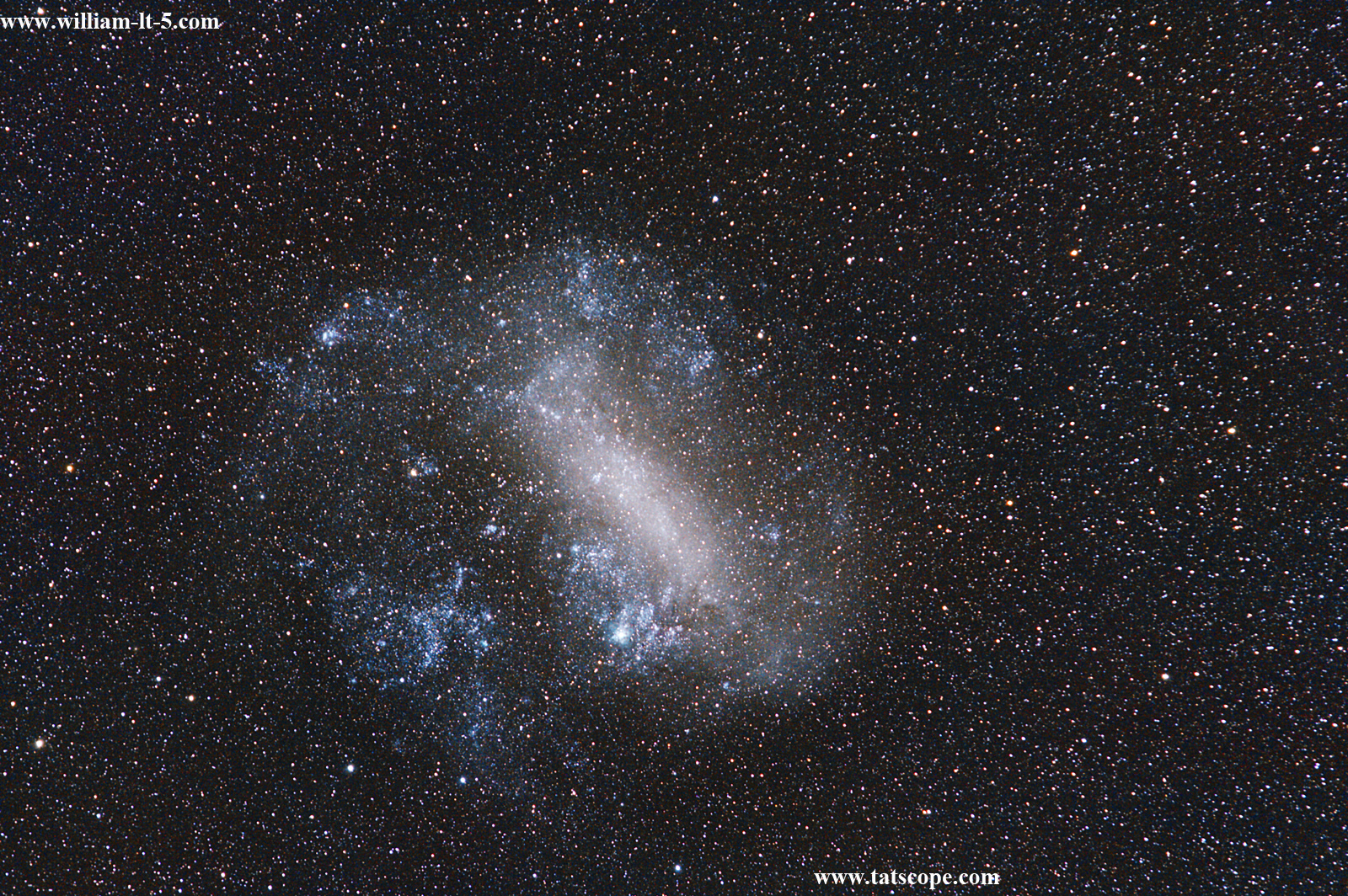 ¡@
3. The 2 clouds over the southern horizon at Warrumbungles Mountain Motel in Coonabarabran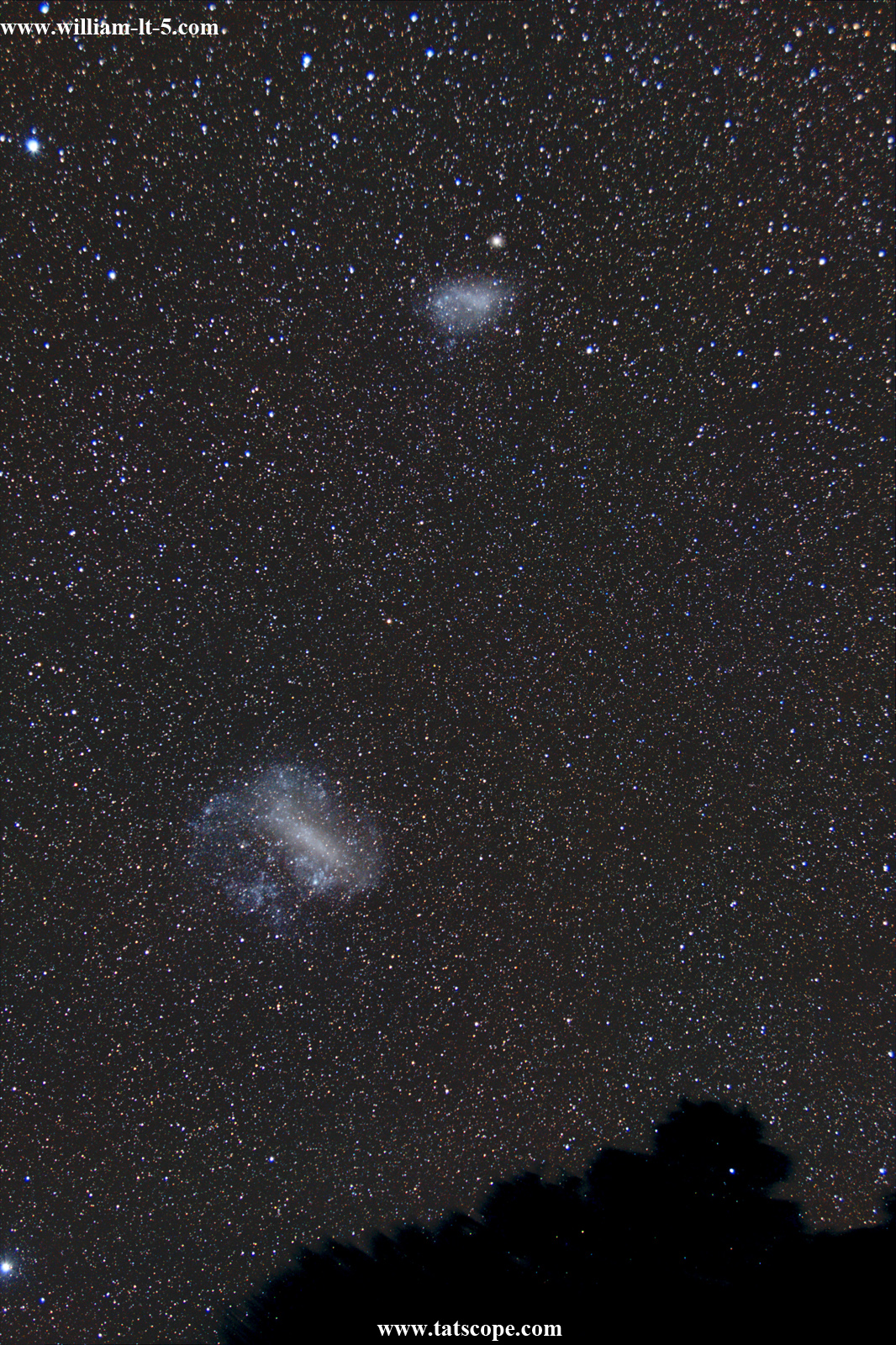 ---
© All images are copyright William L.T. Ng. No images and materials can be used, amended or distributed without permission from the website owner.